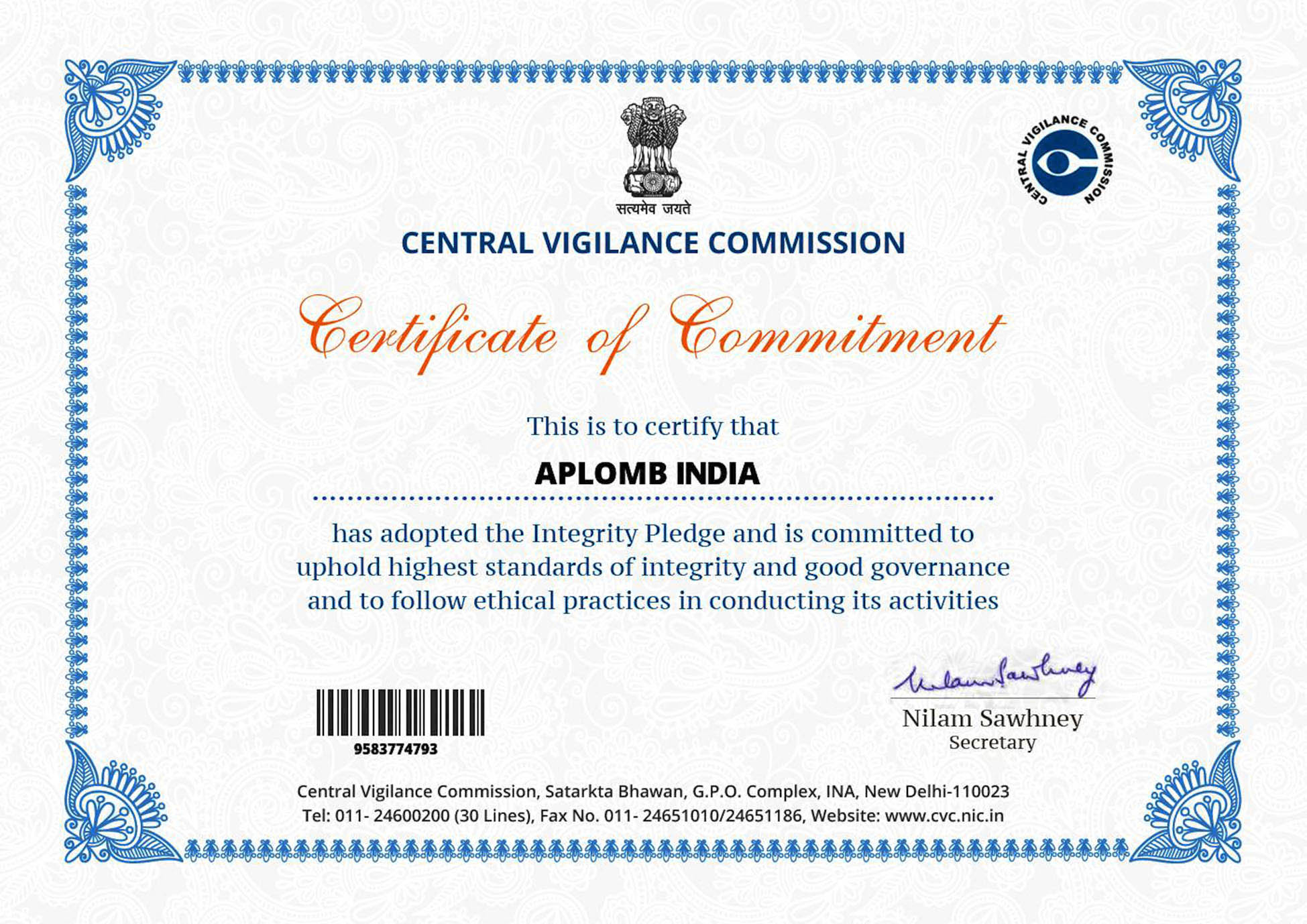 At outset we introduce ourselves as one of the pioneer distance learning institution associated with universities of great repute. Aplomb was incepted in 1990 by like-minded people from different verticals of academia with a view that education can uplift the standard of living of the society at large. We are committed to evolve the society by promoting academic and professional education with state of art technology through enormous efforts. Aplomb was formed with an objective to impart quality education with appropriate directions to the youth of India.B.ed from MDU
Aplomb worked as one of the most trusted options as a distance learning center by reputed corporate like MTNL, NHPC, Relaxo Footwear Ltd etc. Aplomb is the global study center of Maharshi Dayanand University, Rohtak (A State Govt. University, Haryana) with a legal presence vide global center code GSC-203.
Why Students Prefer Us
Don't accept the available as the preferable. Go an extra mile, find and observe what is best for you that fullfill your need and secure your future.

Rich Experience
More than 50+ years of collective Experience of eminent schloars from educational arena.

Certified
Accrediated and Certified from variour renowned affiliating bodies of Govt. & private sectors.

Verified
A well known established institution imparting higher quality education services for last 17+ years.

Govt. Affiliation
Imparting professional programs approved and accridiated by UGC-DEC and Ministry of HRD

Qualified Staff
An excellent fleet of renowed, educated & well behaved teaching and non-teaching staff mambers.

Excellent Infrastructure
Aplomb is always known for its systematic work profile & hygienic environment.
Our Associations
Since inception Aplomb has worked with some of the renowed and eminient corporate flags for the betterment of their employee base.

I have been working in MNC's for last 32 years and changed Seven Organisations but I have never seen dedicated employees like Ritu Chawla, Anshu Bhardwaj, Ruchika Jain, Neha Arora, Megha Hotani in any organisation. There is something in Aplomb. Excellent management and superb leadership with systematic approach motivate employees of this organisation and that lead to contentment among students studying in Aplomb. I wish all the best to this ethical place of education

There are so many institution in delhi offering different programs. I found Aplomb India is best among them. Aplomb not only teaches but also impart ethical based learnings. This is the reason i have been seeing Aplomb since 2001 as a brand inclined towards success. So if you want to apply for B.ed from haryana then I prefer MDU through Aplomb

I still remember the day when i joined Aplomb, i feel the drastic change in me. Now i can conclude myself a groomed personality and can move in a society with confidence and self esteem.

Aplomb has changed my life. I got a very good job in MNC. The way Aplomb and its management works - is awesome. I am blessed to be a part of Aplomb India. Aplomb is the best b.ed institute in Delhi and Paschim Vihar

In my life i have found certain boons, Aplomb is one of them. I love and admire the systematic way of their working, professional approach and down to earth behavior with an essence of helping others even if they have to go out of the way to help their students.

It has been a wonderfull experience with Aplomb India. b.ed from mdu 2019, I am really contented with its excellent teaching style, helpful atmosphere, good infrastructure and good placement services.

I have been to many institutes and education centers since my childhood but i have never seen such a great place to study. I have completed my three degree programs form here. I did BCA, MSc (Computer Sci.) and at last completed MCA from here. Not only secured first divison but also a secure job in an MNC in gurgaon. Thanks Aplomb for shaping my career and give a sustainability to my life.

I was very shy but when i did personality development program from Aplomb. I have felt a drastic change in me.
Our Associations
Since inception Aplomb has worked with some of the renowed and eminient corporate flags for the betterment of their employee base.